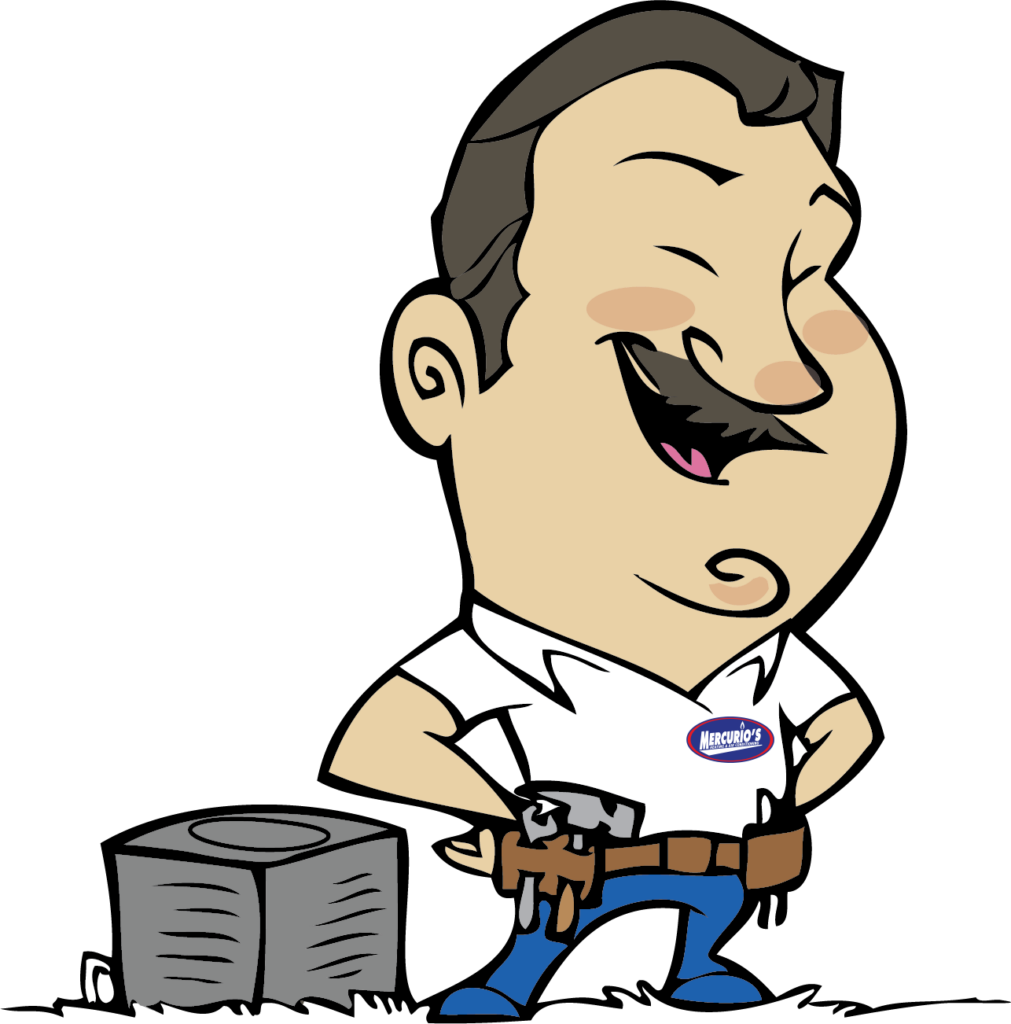 Federal Way Heating & Air Conditioning Services
Mercurio's Heating & Air Conditioning is a local HVAC and electrical contractor with thousands of happy customers and positive reviews from Federal Way residents.
We provide exceptional customer service, expertly completed heating and air conditioner repairs and installations, and total customer satisfaction. Give us a call at (253) 319-0564 or click the button to schedule your own appointment. You'll be glad you did.
We're proud to be a part of Federal Way, WA
Mercurio's Heating & Air Conditioning has been serving our friends to the north in the Federal Way and King County since 1992. If you're looking for water heater, air conditioning, furnace, or heat pump repair, maintenance, replacement, or an installation, we are here for you and happy to help. Our certified technicians have helped thousands of your neighbors with furnace repairs, heat pump installations, and more. And, we'd love the chance to work with you.
Why We Love Serving Federal Way
We've worked in every neighborhood in Federal Way and many of our staff live in the same neighborhoods. We love doing our small part for the community by helping Federal Way residents have homes that are comfortable, safe, and efficient.
We understand there are countless activities and attractions in Federal Way to keep you busy, including embracing nature at Dash Point State Park, Powellswood Garden, Pacific Bonsai Museum, or Rhododendron Species Botanical Garden. We wouldn't dare forget about slipping and sliding at Wild Waves Theme & Water Park, watching swim meets at Weyerhaeuser King County Aquatic Center, or updating your wardrobe at The Commons at Federal Way.
With so much to do in Federal Way, who would want to spend even one minute thinking about heating, air conditioning, or electrical challenges? That's what we thought. Leave the heater or furnace repairs, hot water maintenance, ductless heat pump installations, or underperforming air conditioners to us. As your Federal Way and King County HVAC experts, we can ensure you spend your limited time on the things that are important to you.
Why We Love Serving Federal Way
As with each city we serve, we provide our friends, family members, and neighbors in Federal Way our full suite of heating, air conditioning, and electrical services. Looking to have the most energy-efficient gas furnace, heat pump, or air conditioner installed? Or, even if you just have general residential heating and air conditioning questions, give us a call today at (253) 319-0564 because we can help.
Our Heating & Air Conditioning Services for
Federal Way Residents
No job is too big or small for Mercurio's. Whether you need heating and air conditioner repair work for a single unit or multiple units, you'll get fast, high-quality service that you can depend on. In addition, our repair trucks are fully stocked with heating and air conditioning repair parts, allowing our highly trained HVAC technicians and installation teams to repair or install a central heating and air conditioning system right the first time. Our reliable service is why many consider us the best HVAC repair company in the Federal Way, WA area! Call us now at (253) 319-0564 to schedule an appointment.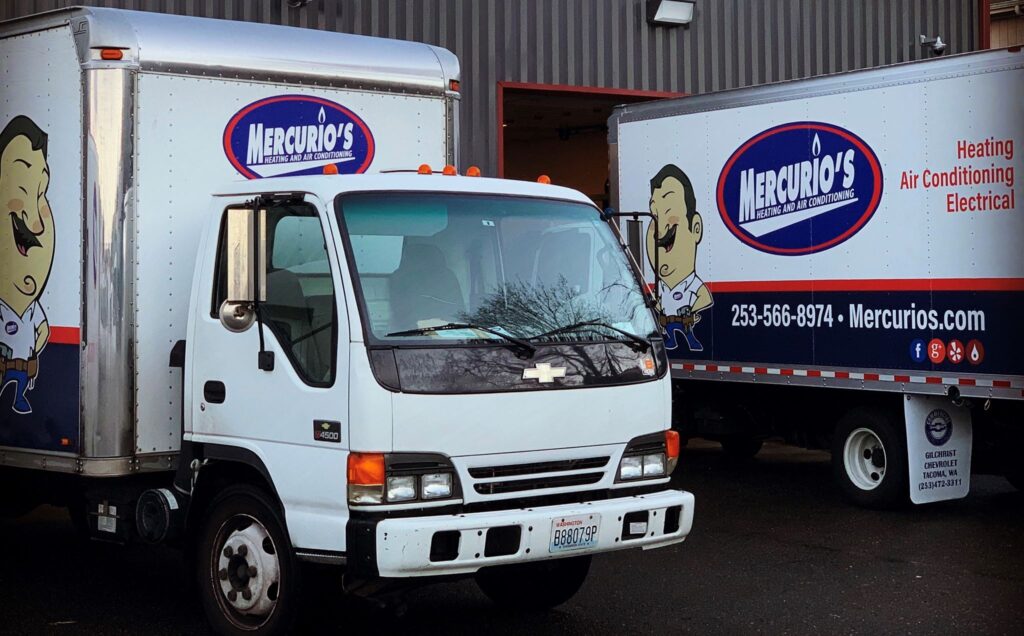 Heating Services
Maintenance Agreements
Air Handlers
Gas Piping
Generators
Cooling Services
Maintenance Agreements
Air Handlers
Electrical Services
Electrical Upgrades
Electrical Repairs
New Lighting, Outlets, Fans, Circuits
Generators
Emergency Electrical Services
House Rewiring
Electrical Safety Inspections
What Our Federal Way Area Customers Are Saying
"We bought our furnace from Mercurio's about 7 years ago. We got some estimates before choosing Mercurio's. We chose them because they're family owned, local, experienced and price friendly. Our furnace was installed without any interruption in our schedules both at home and at work. Since installation I've talked with Mercurio's once a year to schedule our annual maintenance. These are good people. I highly recommend them to everyone."
— Joan B. via Yelp
"I can't say enough about how pleased we are with our recent install by Mercurio's. They changed out our furnace and added air conditioning, they also added an air return Chris was great and extremely knowledgeable, he explained everything thoroughly and was always prompt answering our many questions. The install was neat and professional. I HIGHLY recommend them!"
— Maureen U. via Google
"I can't say enough good things about their service, shout out to technician Ed who was professional and punctual. Came out as emergency late call and troubleshooted and solved my heating problem. I will definitely be using their service again for any future needs including installing central AC."

— Charles W. via Yelp

Recently Completed HVAC Jobs in the
Bremerton Area

Back to Top

'