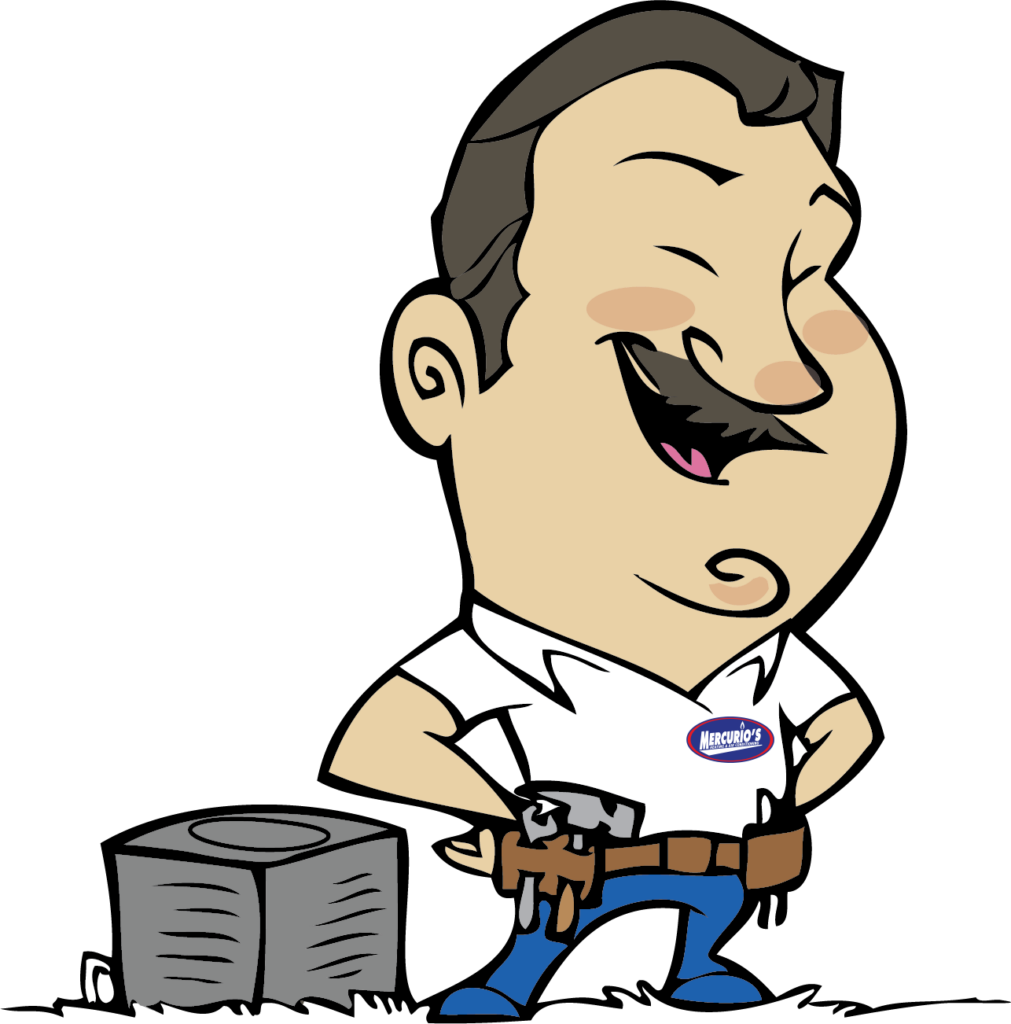 Furnace Repairs & Installations
Mercurio's Heating & Air Conditioning is a local, family-owned HVAC and electrical contractor with decades of experience and thousands of happy customers and positive reviews from residents of Tacoma, Federal Way, Gig Harbor, Auburn, Puyallup, and More.
We provide exceptional customer service, expertly completed furnace repairs and installations, and total customer satisfaction. Give us a call at (253) 319-0564 or click the button to schedule your own appointment. You'll be glad you did.
Gas / Electric Furnace Systems
Gas / electric furnace systems can be an effective heating solution for a home or a small business. They are designed to help keep your home warm and cozy during the colder seasons.
Furnaces have come in many shapes, sizes, and varieties over the years, but have evolved substantially. Modern furnace systems are more powerful, efficient, quiet, and effective than ever before.
At Mercurio's Heating & Air Conditioning, we can service or repair nearly any brand of furnace. But, for installations or system replacements, we provide some of the best systems on the market from brands like American Standard, Trane, Lennox, Bryant, Carrier, Coleman, Mitsubishi, and Daikin. Each furnace is built with efficiency and reliability in mind so that you and your family can enjoy consistent warmth and long-lasting comfort. Whether you need a furnace tune-up/ maintenance, repair, service, replacement, or a new installation, Mercurio's Heating & Air Conditioning is the right choice for you.
By having trucks that are fully stocked with furnace and heating repair parts, our highly trained furnace and heating technicians and installation teams can repair or install a central heating system right the first time. No job is too big or small – whether you need furnace repair work for a single unit or multiple units, you'll get fast, high-quality service that you can depend on. Our reliable service is why so many consider us to be the best furnace repair company in the Tacoma, WA area! Call us now at (253) 319-0564 to schedule an appointment.
Mercurio's Has You Covered
Furnace Inspections & Maintenance
Furnace Repairs & Emergencies
Furnace Replacements & Installations
Some Amazing Furnace Brands to Choose From
What Our Furnace Customers Are Saying
"We bought our furnace from Mercurio's about 7 years ago. We got some estimates before choosing Mercurio's. We chose them because they're family owned, local, experienced and price friendly. Our furnace was installed without any interruption in our schedules both at home and at work. Since installation I've talked with Mercurio's once a year to schedule our annual maintenance. These are good people. I highly recommend them to everyone."
"I can't say enough about how pleased we are with our recent install by Mercurio's. They changed out our furnace and added air conditioning, they also added an air return Chris was great and extremely knowledgeable, he explained everything thoroughly and was always prompt answering our many questions. The install was neat and professional. I HIGHLY recommend them!"
"My furnace went out and I tried all I could to troubleshoot but had to call the big guns, Charles called ahead and arrived with tools to tackle my furnace. I was the last call of the night yet he was super polite and respectful. He worked diligently to fix my heater and got it up and running. Super pleased with the service, I'd recommend Charles to anyone who needs help with their furnace. A+++"
An efficient, effective heating solution for your home
Plenty of furnace system options to choose from
Our furnaces can be paired with many air conditioners and thermostats options
Furnaces today are more powerful, efficient, quiet, and effective than ever before
Furnaces can be used to heat the entire home
Energy Star rated furnaces available
Options for allergen filtration, including the Air Scrubber
High-efficiency furnaces maintain a consistent temperature during the colder seasons
May qualify for a Federal Tax Credit
And, at Mercurio's, we can assist with installing gas / electric furnace systems from American Standard and Coleman. Or, if you are in need of repairs, we can repair nearly any brand or system.
Back to Top