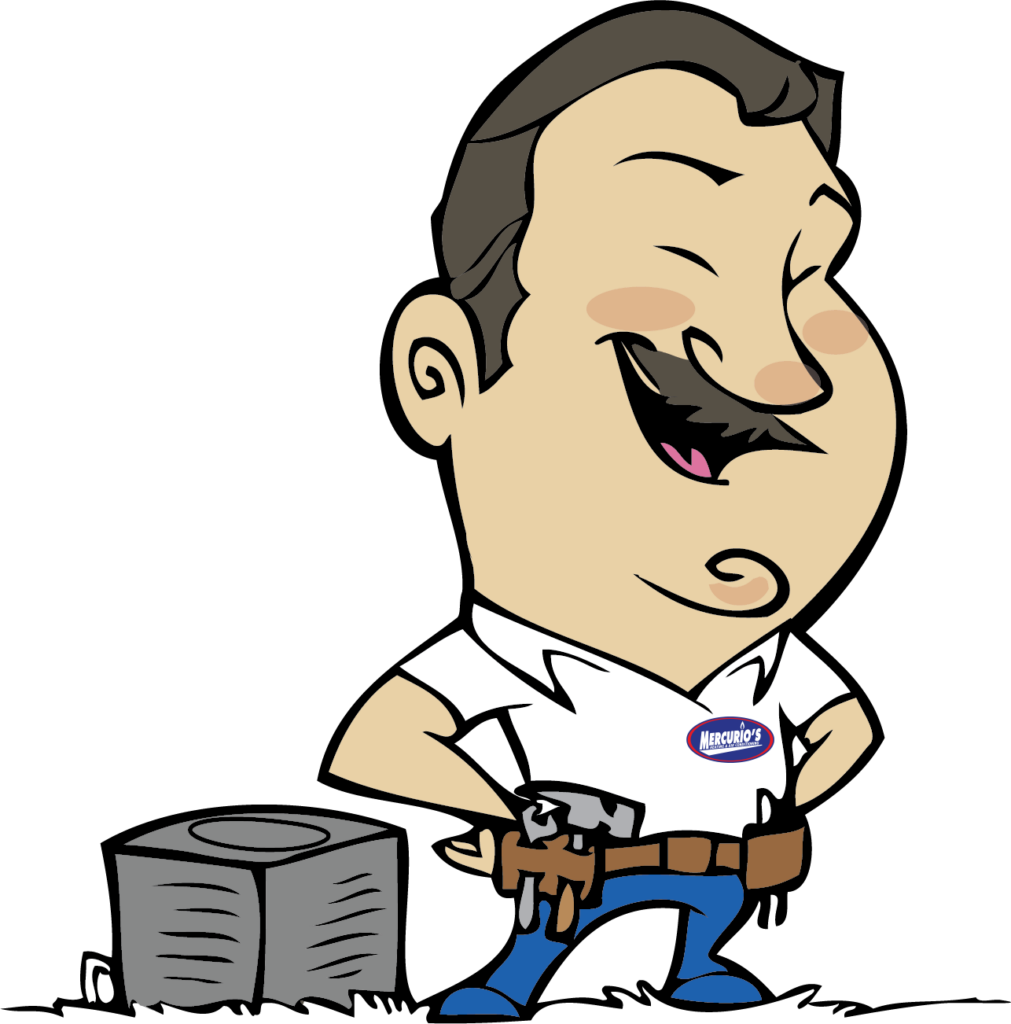 Bremerton Heating & Air Conditioning Services
Mercurio's Heating & Air Conditioning is a local, family-owned HVAC and electrical contractor with thousands of happy customers and positive reviews from Bremerton residents.
We provide exceptional customer service, expertly completed heating and air conditioner repairs and installations, and total customer satisfaction. Give us a call at (253) 319-0564 or click the button to schedule your own appointment. You'll be glad you did.
We're proud to be a part of Bremerton, WA
Mercurio's Heating & Air Conditioning has been serving the Bremerton community since 1992. We've worked in every neighborhood in the city and many of our staff live in the same neighborhoods. We love doing our small part for the community by helping Bremerton residents have homes that are comfortable, safe, and efficient.
Our certified technicians have helped thousands of your neighbors with furnace repairs, heat pump installations, and more. And, we'd love the chance to work with you.
As with each city we serve, we provide our friends, family members, and neighbors in Bremerton our full suite of heating, air conditioning, and electrical services. Looking to have the most energy-efficient gas furnace, heat pump, or air conditioner installed? Or, even if you just have general residential heating and air conditioning questions, give us a call today at (253) 319-0564 because we can help.
Our Heating & Air Conditioning Services for
Bremerton Residents
We will get your HVAC system fixed fast so you can your family can go back to enjoying the warmth of your home. Our radio dispatched trucks are stocked with a wide selection of repair items tools and equipment enabling us to provide emergency furnace and heat pump repair service 24 hours a day.
At Mercurio's, we know how much you depend on your home's comfort throughout the year. But when your furnace or heat pump fails, make sure you also depend on the best technicians in Bremerton to restore comfort to your home. Our technicians are fully trained and prepared with the very latest, tools, technology and equipment. They'll get the job done right the first time so you can rest easy your furnace will be performing at its best for many winters to come. All of our service repair trucks are stocked with the most popular furnace and heat pump parts and equipment so we can help you quickly solve the most common furnace and heating system problems.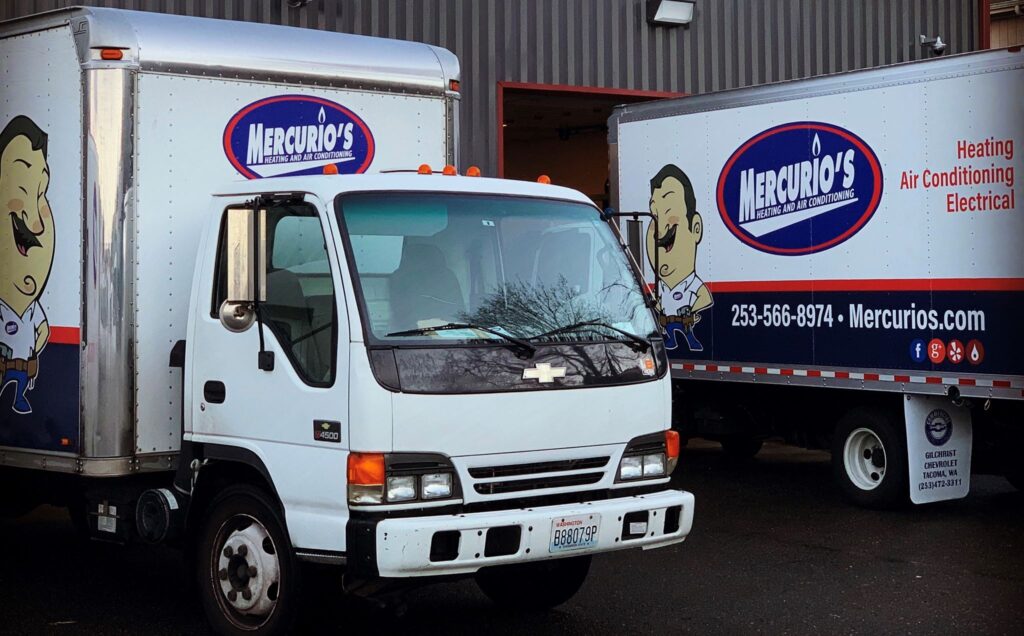 Heating Services
Maintenance Agreements
Air Handlers
Gas Piping
Generators
Cooling Services
Maintenance Agreements
Air Handlers
Electrical Services
Electrical Upgrades
Electrical Repairs
New Lighting, Outlets, Fans, Circuits
Generators
Emergency Electrical Services
House Rewiring
Electrical Safety Inspections
What Our Bremerton Area Customers Are Saying
"We bought our furnace from Mercurio's about 7 years ago. We got some estimates before choosing Mercurio's. We chose them because they're family owned, local, experienced and price friendly. Our furnace was installed without any interruption in our schedules both at home and at work. Since installation I've talked with Mercurio's once a year to schedule our annual maintenance. These are good people. I highly recommend them to everyone."
— Joan B. via Yelp
"I can't say enough about how pleased we are with our recent install by Mercurio's. They changed out our furnace and added air conditioning, they also added an air return Chris was great and extremely knowledgeable, he explained everything thoroughly and was always prompt answering our many questions. The install was neat and professional. I HIGHLY recommend them!"
— Maureen U. via Google
"I can't say enough good things about their service, shout out to technician Ed who was professional and punctual. Came out as emergency late call and troubleshooted and solved my heating problem. I will definitely be using their service again for any future needs including installing central AC."

— Charles W. via Yelp

Recently Completed HVAC Jobs in the
Bremerton Area

Back to Top

'