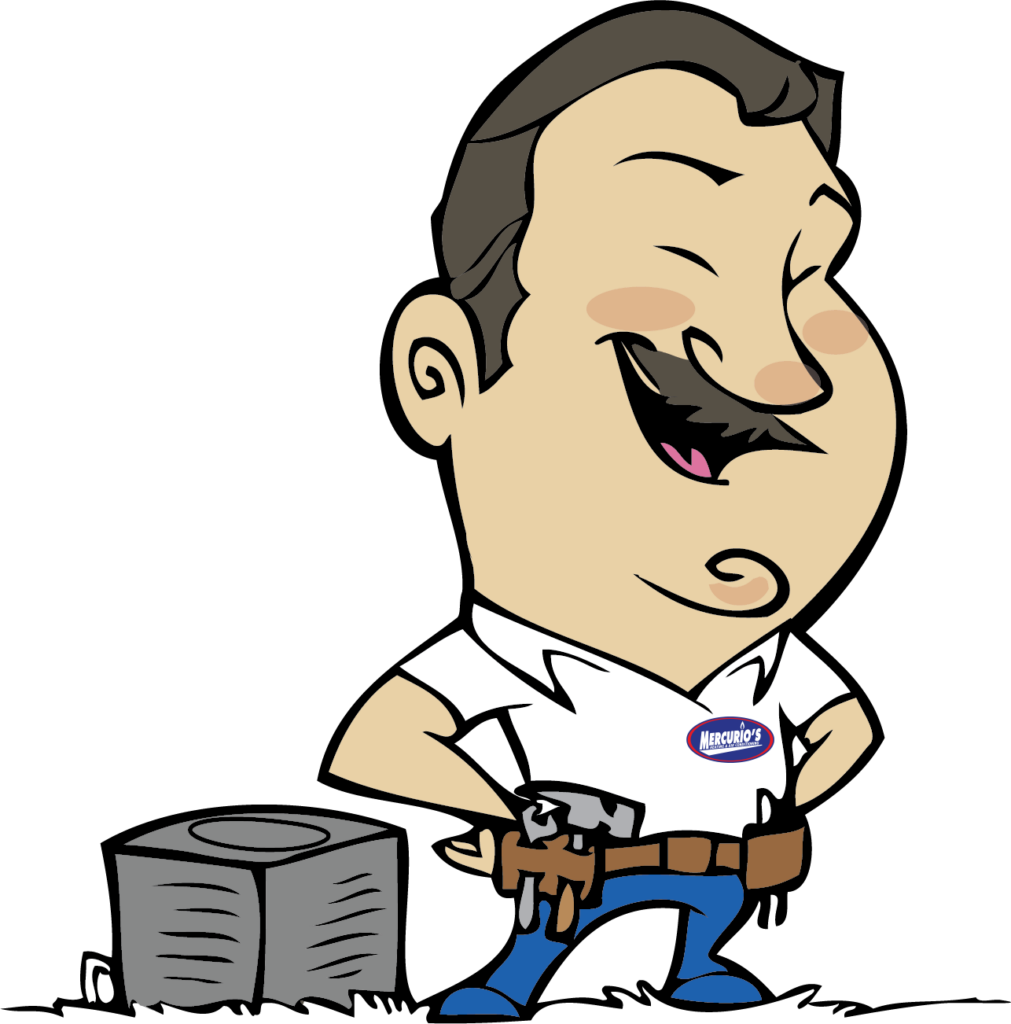 Ductless Heat Pump (Mini-Split) Repairs & Installations
Mercurio's Heating & Air Conditioning is a local, family-owned HVAC and electrical contractor with decades of experience and thousands of happy customers and positive reviews from residents of Tacoma, Federal Way, Gig Harbor, Auburn, Puyallup, and More.
We provide exceptional customer service, expertly completed ductless heat pump repairs and installations, and total customer satisfaction. Give us a call at (253) 566-8974 or click the button to schedule your own appointment. You'll be glad you did.
Duct Cleaning
Duct cleaning may be the answer for you if you're concerned about indoor air quality or allergies. With proper duct cleaning and maintenance, you can improve your indoor air quality and make your home comfort system more efficient.
Just as dust collects on furniture, it collects in your air ducts. Every year, your home air ducts can collect up to 40 lbs of dirt, dust, and allergens.
As you use your heating or air conditioning system, these contaminants are getting circulated back through your home or they are getting stuck in your ducts and making the system work harder than necessary.
Investing in professional duct cleaning service is always a good idea for your home and your HVAC system.
Ductless Heat Pump (Mini Split) Systems
Ductless heat pump systems are the ideal heating & cooling solution for installations where adding ductwork is impractical or too expensive. As the name implies, they provide total heating & cooling without requiring the use of ducts or vents in the home. They are powerful, efficient, quiet, and effective. This alternative option generally includes an indoor air handler(s) and slim line outdoor heat pump / condenser to help the system provide maximum efficiency.
At Mercurio's, we can service or repair nearly any brand of ductless heat pump. But, for installations or system replacements, we provide some of the best systems on the market from brands like Daikin, Coleman, or American Standard. Whether you need a ductless heat pump (mini-split) tune-up/ maintenance, repair, service, replacement, or a new installation, Mercurio's Heating & Air Conditioning is the right choice for you.
By having trucks that are fully stocked with ductless and mini-split heating and air conditioning repair parts, our highly trained ductless technicians and installation teams can repair or install a ductless heat pump system right the first time. No job is too big or small – whether you need ductless heat pump repair work for a single unit or multiple units, you'll get fast, high-quality service that you can depend on. Our reliable ductless and mini-split service is why so many consider us to be the best ductless and mini-split repair company in the Tacoma, WA area! Call us now at (253) 566-8974 to schedule an appointment.
Mercurio's Has You Covered
Ductless Heat Pump Inspections & Maintenance
Ductless Heat Pump Repairs & Emergencies
Ductless Heat Pump Replacements & Installations
Some Amazing Ductless Heat Pump Brands to Choose From
What Our Duct Cleaning Customers Are Saying
"Excellent yearly maintenance service on our 3 Daikin ductless units. Our the technician was on time and took his time checking everything out for us. Great company to work with every time!"
"Mecurio's put in my gas lines throughout the house, the electric outlet for my new gas fireplace, as well as a split ductless heat system.Their team was fast and efficient! They considered all the details to make the outside ductless piping blend with the house as much as possible and they double checked to make sure construction areas were clean before they left. I would not hesitate to use their company again or refer family & friends to them."
"Had a Daiken split ductless heat pump installed. Very professional service. Happy with all involved from sales to install. Love the heat pump – year round comfort and more efficient than the electric wall heat and window A.C."
Back to Top